As a follow up to our article on the 'Top 3 Things to Look for when Bidding a Project', this article will cover where to find the Top 12 Construction Bidding Websites.
The following websites will help you locate projects to bid that might fit your target market.
Finding construction projects to bid from online sources can be frustrating as there are so many options. Determining which ones best fit your needs will take some effort, so we have assembled a partial list of some of the top construction bidding websites which includes some Government Public work projects.
All of these sites are for commercial construction projects, if you're looking for residential work then you can use a site like Angie's Home Advisor.
The below websites are some of the best construction websites for bidding private or public commercial construction projects. The websites are listed in no special order.
The listing on these websites can provide notice of projects in various states of development from design through post-bid award. Most of these websites allow for search of a project by location, but others also allow for searching of owners, engineers, architects and others involved in the construction process.
Top 12 Best Construction Bidding Websites
1 – CMD – Construction Market Data

CMD states that they have over 184,000 projects bidding and another 85,000 in the planning stages, in addition to 5,000 project updates daily. Also, 90% of all bidding projects have documents attached 14 days before bid day.
You can search projects by location (U.S. and Canada), building type, phase of project and industry. They allow you to search the project documents including plans and specifications for targeted keywords.
CMD Website -> Construction Market Data
2 – Dodge Data & Analytics

Dodge Data & Analytics has been around in some form for over 100 years helping the construction industry better understand the construction market. Dodge is a widely known industry player and holds several assets in their portfolio including the Blue Book, an industry source for the commercial construction industry and the Sweets Catalogues for Architects, designers, contractors and owners. They have a whole solution of products for the construction industry, one of which is "Construction Leads".
Dodge Construction Leads allows you to see who else has downloaded drawings for a particular project, allowing you to gauge the competition and interest.
Search North American projects for access to plans and specifications from your office or mobile device. Receive email alerts based on the project location, stage of development, project value or building type. Dodge also allows you to track your results and provides sales pipeline reports that measure sales activity and ROI that can be exported to Excel or PDF.
Dodge Data & Analytics Website -> Dodge Data
3 – Government Bids.com

This is a source for bidding Government projects. The GovernementBids.com website allows you to search based on location and trade served.
For the State and Local subscription you get access to bids, RFP's and RFQ's from over 80,000 agencies including state governments, cities, municipalities and counties as well as special district agencies such as: Police, Fire protection and correctional departments, Hospital and health facilities, School Districts and Libraries, Water and Waste Management, Parks & Recreation, Utilities, Airports, Public Transportation and Toll Roads.
For adding the Federal Agency to your subscription you get access to Bids, RFP's and RFI's from federal government agencies including: Department of defense, Homeland Security and General Services Administration (GSA).
Adding "Advanced" to your subscription gets you access to see upcoming opportunities before they become bids.
Adding "Awards" to your subscription allows you to see the winning bidder and the amounts on bids awarded.
Prices for their service is as follows as of the date of this article and is based on signing up for a yearly subscription:
State & Local Projects: $44/Month
Federal, State & Local Projects: $73/Month
Advanced: $87/Month
Awards and Advanced: $131/Month
Government Bids Website -> Government Bids
4 – iSqFt

The iSqFt website claims that you can get promoted to over 1,500 GC's in their network which spans the U.S. and Canada and includes both public and private projects. They provide access to projects in development and that are currently bidding, along with access to additional general contractors bidding on the project, not just the GC that invited you. They claim that they have a 91% attachment rate for construction documents and an average bid window of 3 weeks.
They state that you will increase by 5x the amount of Bid Invitations you'll receive by creating new GC relationships. They provide a complete list of GC's for each project along with their contact information.
Search by location and type of installation. You can also search for keywords in the documents. Receive alerts for projects updates, new bidders added and addenda's. Training is provided free with a subscription.
iSqFt also has the added feature of allowing you to do digital takeoffs for an additional service fee.
iSqFt Website -> iSqFt
5 – Planhub

Planhub allows you to search projects by location, construction type, project type, timeline, and more. You can submit bids to multiple general contractors on a project. Planhub has a centralized dashboard where you can see all your project info in one view – bids, calendar, instant messaging, and more. Cloud based documentation that allows you to view or download project blueprints and project documents.
Planhub's pricing plan is based on an annual or quarterly basis and the distance or mile radius you want included in your plan.
Planhub Subcontractor Pricing (Annual)
Basic: Free Trial
Premier (50 Mile Radius): $1,199/Year
Premier (100 Mile Radius): $1,299/Year
Premier (150 Mile Radius): $1,499/Year
Premier (200 Mile Radius): $1,699/Year
Premier (500 Mile Radius): $1,999/Year
Premier (1,000 Mile Radius): $2,899/Year
Planhub Website -> Planhub
6 – Construction Wire (BCI Build Central)

ConstructionWire offers a free 7-day trial for leads on most private new construction projects in the planning, bidding, and pre-construction stages.
You can search by location, stage of development, project type, project value, company name, company type (owner, developer, tenant, Architect, Engineer, GC, Property Manager) and people.
Pricing starts at:
Regional Portal (Up to 3 States): $250/Month
National Portal (All 50 States): Price based on your Company Size
BCI Build Central Website – > Build Central
7 – BidClerk

BidClerk provides both public and private projects in the United States and Canada. Information is available on projects in the early design phase to post-bid. You can download project data from BidClerk in PDF or CSV format and, build your own database of contacts for architects, engineers and contractors. BidClerk is accessible on your mobile devices. Automatic email notifications when any of your projects receives an update.
Search Features – Location (State, City), Project Type (Office, Schools, etc), Status (Design, Bidding, Awarded …) Sector (Private, Public – Fed/State/City/County), Project Value
Bidclerk Website -> Bidclerk
8 – BidNet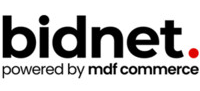 BidNet gathers federal, state and local government RFP's from across the United States, and delivers new contract opportunities to you every day. BidNet's Advance Notification feature alerts you months before a term contract in your industry expires, providing an opportunity to influence the creation of the next proposal.
BidNet allows you to search by State, Industry (Construction) and your Trade.
Pricing based on three levels of service
State & Local: "Request Pricing"
Federal, State & Local: "Request Pricing"
Advance Plus: "Request Pricing"
BidNet Website -> BidNet
9 – Construction Bid Source
CBS is one of the few websites that list their fees upfront. Prices range from free for limited access or full membership for $39.95/month. They have been in service since 1992. Less fields to search for projects, search seems restricted to location (State and County) and bid date range. Not as robust as other websites but for the cost it may be worth a try.
Construction Bid Source Website -> Construction Bid Source
10 – BidCentral (Canada)

BidCentral is based out of British Columbia for all those of you that want to chase work in western Canada, Vancouver area. The database provides access to private and public projects with auto notification when new projects are posted.
Their Pricing is as follows;
Browse Free (View Projects): $0/Month
Premium Monthly: $79/Month
BidCentral Website -> BidCentral
11 – Biddingo.com (Canada)

Biddingo.com is an online portal that connects suppliers providing various goods and services to buyers from the Provincial, Municipal, Education, Crown Corporation, Housing, Construction and Healthcare sectors and Private companies from across Canada.
Buyers, public and private alike, throughout Canada advertise RFPs, RFQs, RFIs, etc. and distribute their documents on Biddingo.com daily. They have access to detailed reports such as invitation lists, document taker's lists, mandatory site meetings, amendment notices, bid results, awarded contracts, etc. Biddingo.com assists buyers with fulfilling their purchasing requirements.
It appears to have very limited search features, basically by category.
Pricing: $250/Year annual subscription
30-Day free Trial
Biddingo Website -> Biddingo
12 – MERX (Canada)

MERX is another Canadian company providing public and private projects, plus an option to join the U.S. Bidding Opportunities list. They have the eBid SubmissionSecure bidding process made easier and more efficient with Electronic Bid Submission feature.
Searching criteria appears to be based on location (Canada or US), entity type (Public – Federal, State & Local) or private construction work, Region (State), type (Open Bids, Closed Bids & Awards)
Pricing is as follows in Canadian Dollars:
Basic Plan: $60/Solicitation
Local (One Province): $25/Month
Regional (One Region): $40/Month
National (All of Canada): $75/Month
The following is included in all plans except the Basic plan:
Unlimited document downloads for Canadian public and private opportunities
Unlimited electronic bid submissions
Access to the Document Request List to identify partnering opportunities
All plans include the Northwest Territories, Yukon and Nunavut
MERX Website -> Merx
All the information in this article for Construction Bidding websites were retrieved in December 2021. Check Data providers website for the most recent pricing and features of their services.